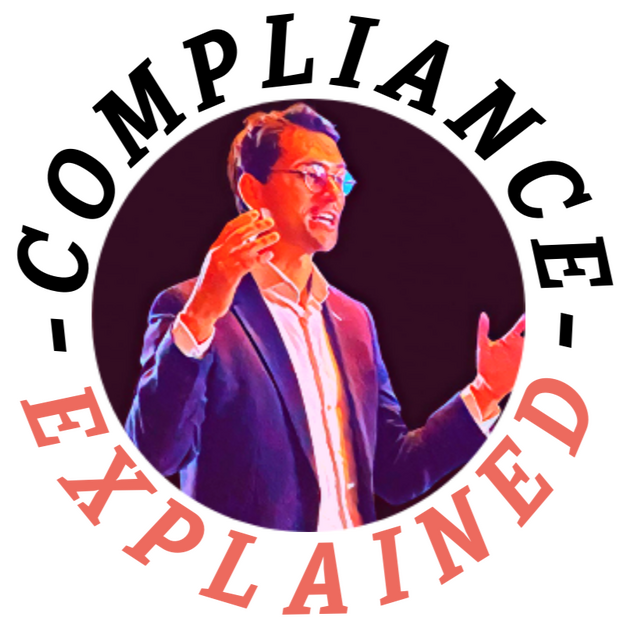 Compliance workshops that train employees on Sanctions and Export Control risks.
Training as an
experience
---
Stop training like a school teacher.
Start simulating real transactions.
---
Our 2h workshops train employees in applying risk-based thinking with proven gamification principles and discussion-led training - to increase the awareness of Sanctions and Export Control risks in your business, in a fun and collaborative experience.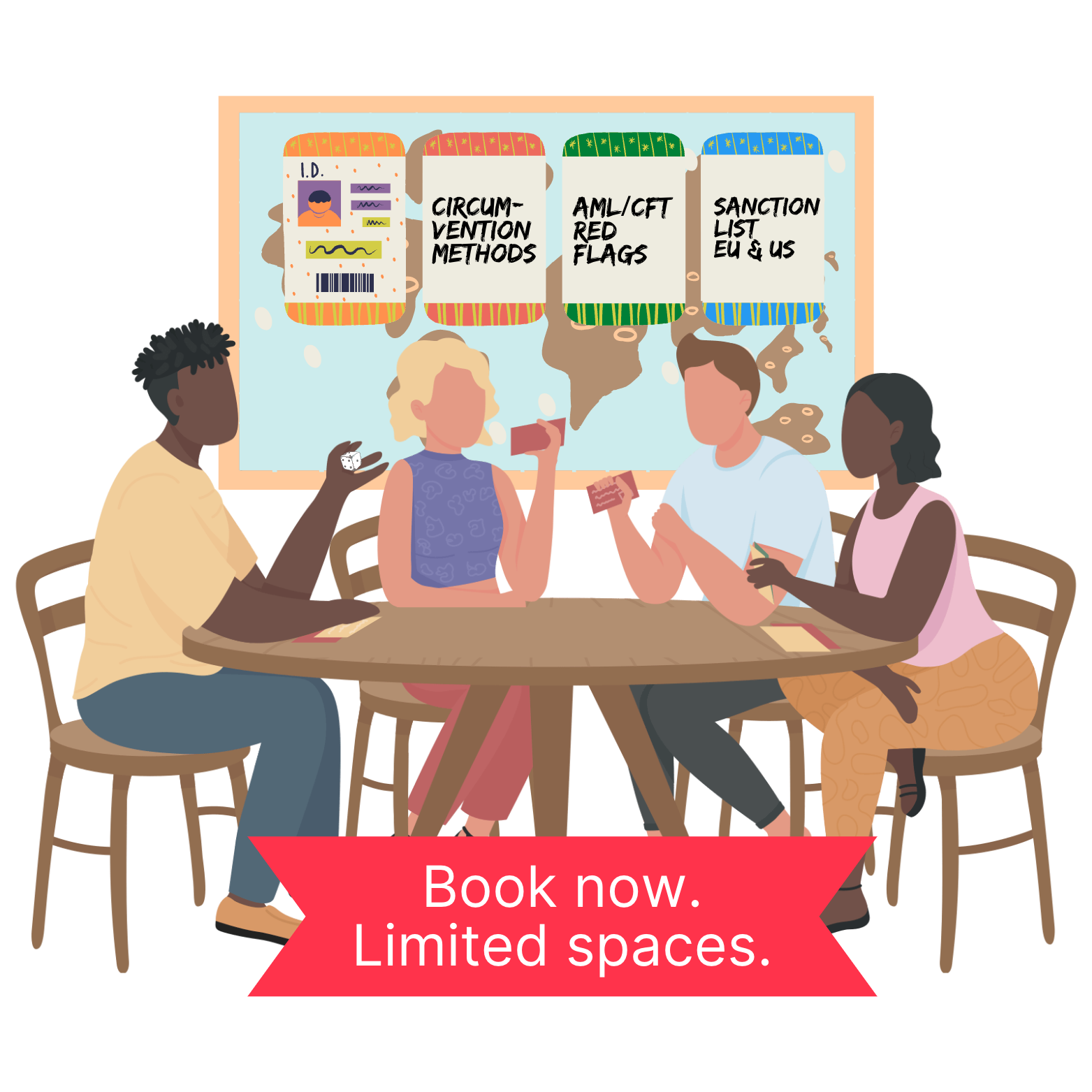 Only 8 participants per workshop.
---
By Compliance Explained.
Trusted by customers from different industries.
---
WHY
If you want people to remember something from your compliance training, don't bet on textbook-style training. Bet on active participation. Let the learner be the protagonist.
What NEVER to do to make people understand Sanctions Regulations? Just explaining it, in powerpoint-stye. It's the fastest way to boredom and oblivion. But if you let them apply these regulations in a simulated setting, they will finally understand the basics and why it matters.
First all the theory, then practice. Right? Wrong! Adult learners need to apply the info immediately. Because it shows them right away why it's relevant to them.
If your audience consists of busy, self-directed employees, the best way to engage them is to let them choose the course of the training.
You should oversimplify the concepts of AML or Sanctions, right? Wrong! The training should be focused on creating an AHA moment. Employees should realize that their beliefs or assumptions were wrong and that they are now much better equipped to handle the job. Use complex problems, because it challenges people to confront their ideas and opinions with how things really work.
Lacking a compliance culture is the number one reason for compliance failures. By triggering conversations, participants will commit to specific compliance outcomes as they express them during the workshop and hear their colleagues do the same. Let them advocate the compliance message during a workshop, so they will do the same on-the-job.
The quickest, easiest way to make employees ready to tackle 100s different daily scenarios is to give them time to reflect and discuss what happened in a given scenario and how it applies to other scenarios.
Do employees need a refresher of information learned in a long previous training? A short-burst workshop can be highly effective.
Can you train employees on legal regulations with a game? Surprisingly, gamification is a great tool to overcome the problems of traditional training formats.
The truth about compliance training is that it's only effective when it's delivered via multiple mediums. Gamified compliance workshops are an essential part of your multi-channel training plan.
How to keep people interested during a training? Because of the gamified set-up, we create suspense so people desire to go to the very end of the training.
What NEVER to do with compliance training, is to provide it to E-V-E-R-Y-O-N-E. Take a risk-based approach and only provide the workshops for employees exposed to that risk. We help you with that!
Research shows that working (and training) in a group helps to build stronger memories long after the training. Our workshops invite 8 employees to participate in the gamified workshop and work together.
---
All these reasons are why gamified compliance workshops are ideal for training employees in Sanctions and Export Controls.
---
---
HOW
Phase 1
Principles
Every compliance topic has its foundational principles. From these principles, we introduce participants to how your company can potentially violate the regulations, without having the intent to do so.
We show the relevance of the principles for their job:
- Why does it matter to them?
- What do they need to do?
Phase 2
Game
Participants will play the game "Circumventia".The group will collaborate to meet the business targets and navigate the laws and regulations.But some participants are secretly assigned the role of "perpetrators" and they will try to circumvent the regulations.While playing the game and having heated discussions on the next step in the game, participants learn to apply the principles of compliance with AML or Sanctions regulations and Export Controls.
Phase 3
Workshop
The game set-up in phase 2 was using default settings: a generic scenario for a fictitious company.Now, it's time to make the game tailormade: what are typical transactions for your company? How can customers, suppliers or others be a threat to our company?After this, participants play their version of Circumventia.
---
---
---
the details OF the workshop
PRACTICALITIES
8 participants per workshop (but multiple workshops possible to cover as much employees as possible)

Duration is about 2h, but we can fit the workshop in one of your existing trainings

Physically or remotely, both are possible

Preparation via Q&A session with the compliance team

Topic: Transaction screening and spotting red flags of circumvention of Sanctions & Export Control Regulations.

On-the-job materials after the workshop are optional (e.g. checklists and case studies for on-the-job guidance after the workshop)
---
Book now to secure workshops for your team.
---